On 20 September 2023, 27 cemeteries and monuments lying around and near the WW I frontline in Flanders fields were inscribed on UNESCO's World Heritage List. We are proud of this important recognition.
Three of these sites can be discovered in Zonnebeke:
Buttes New British Cemetery
CWGC Buttes New British Cemetery becomes an assembly cemetery after the war. Immediately the symmetry is striking, centred on the large obelisk atop the hill, the memorial to the 5th Australian Division. Opposite the target mount or 'butte' is the New Zealand Memorial. Here the New Zealanders who went missing near Polygon Forest in the winter of 1917-1918 are commemorated. In front of the hill is the Stone of Remembrance. A special feature of the cemetery is the lack of a Cross of Sacrifice. Those can be found at the Polygon Wood Cemetery. Both cemeteries are visually connected, which was also the intention when they were established.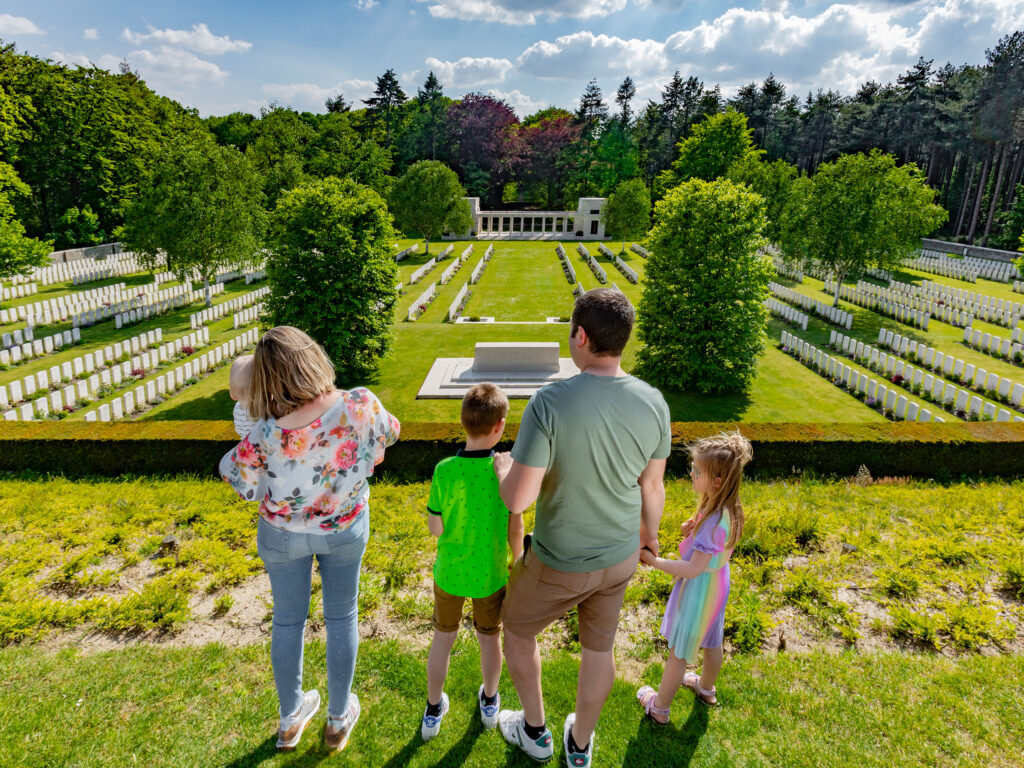 Polygon Wood Cemetery
Originally, Polygon Wood Cemetery and the German cemetery Polygon Field were connected here. In 1917, it was known as 'Ehrenfriedhof RIR 248 Polygonhaus'. After Australian troops took the area, the British subsequently decided to create their own cemetery. In 1955, the German part is cleared. Today it is arable land. Polygon Wood Cemetery is currently a British military cemetery with fallen soldiers from the UK and New Zealand.
Tyne Cot Cemetery
With its nearly 12,000 graves and 35,000 names of missing persons, CWGC Tyne Cot Cemetery is the largest Commonwealth cemetery in the world, a silent witness to the Battle of Passchendaele. Originally 'Tyne Cot' was a fortified position in the German defence position Flandern I. Australian troops established a medical aid post there in October 1917. The on-site burial of all those who succumbed to their wounds marked the beginning of the cemetery.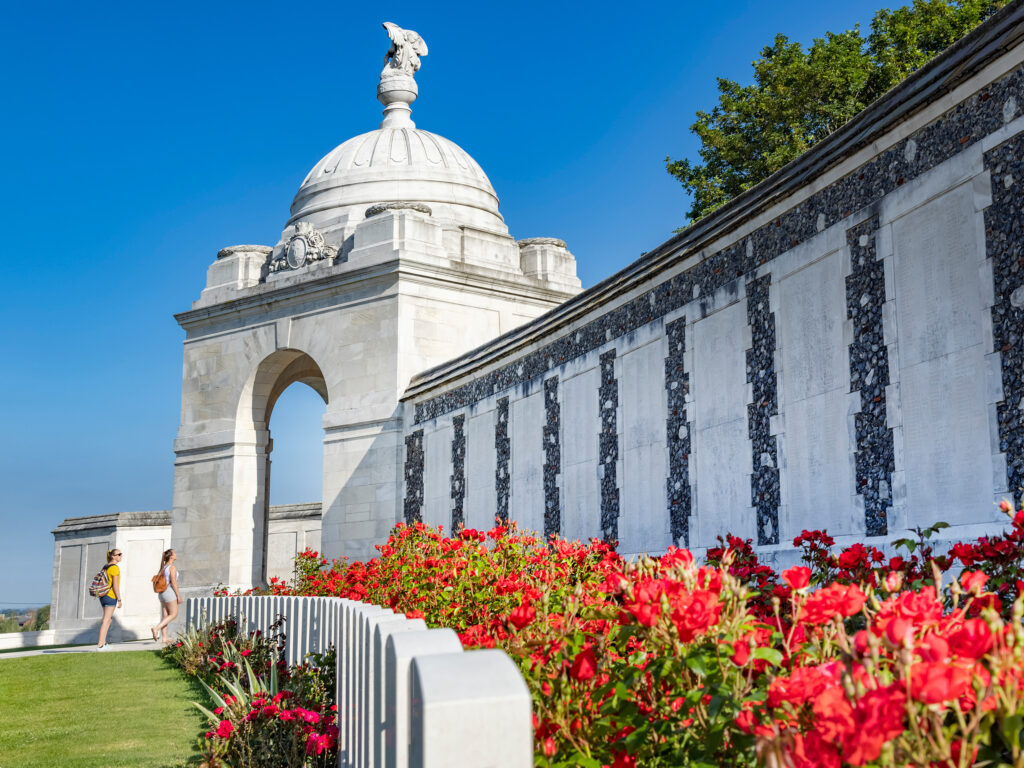 Curious to see the other locations?